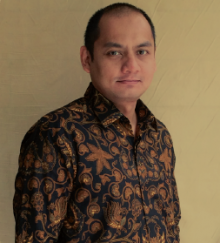 Arief Jauhari
Managing Partner
Mr. Arief Jauhari graduated from Faculty of Economics (Majoring in Accounting), University of Indonesia in 1995 and graduated from Master Program in Accounting, University of Indonesia in 2011. He has more than 20 years experience in accounting and auditing field. He used to work at Ernst & Young Jakarta (1995-2002) and Rasin, Ichwan & Rekan (2007-2014). He is also a Technical Advisor at PT Magna Business Support (MBS).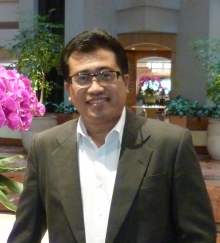 Arief A. Dhani
Partner
Arief A. Dhani has over 20 years of public accounting experience. Aside from statutory audits, he has involved in due diligence, internal audit services, IPO, fraud investigations. He serves clients in various sectors including service sectors, property developers, construction, manufacturing and trading. He has experienced as audit committee member in several public companies. Began his career as an auditor in Pricewaterhouse Coopers, for six years. He then served as Partner in other Public Accounting Firms.
Currently he also serves as audit committee in listed companies, and lecturer in Faculty of Business and Economics of the University of Indonesia. He graduated with Degree in Accounting from the Faculty of Economics, University of Indonesia, in 1995 and earned Master of Management in Finance from the University of Pelita Harapan.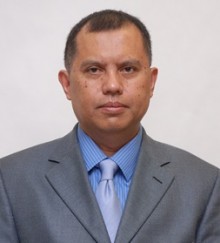 Asep Hikmat
Partner
Asep Hikmat has over 25 year of public accounting experience in E&Y, KPMG and Coopers & Lybrand (1985 – 2005, as Senior Manager) and Tasnim Ali Widjanarko & Rekan/INPACT Asia Pacific (2006 – 2010, as Principal) covering audit & assurance, internal auditing & governance, corporate finance, taxation and accounting services. Asep was a GM Finance & Accounting at Jamar Indonesia and Canada (2010-2014) and was a Chief Accounting Officer at a Holding Company in 2015. Asep had involved in banking & finance, insurance, securities, oil & gas, manufacturing, trading, plantation, hotel, services, public listed company and  group company.
Asep graduated from Universitas Padjadjaran majoring in accounting (1985) and obtained master of accounting from Universitas Diponegoro (2008). Asep also obtained Chartered Accountant (CA) from Ikatan Akuntan Indonesia (2014), Certificate of Internationally Educated Program from York University, Toronto, Canada (2012), Certified Islamic Banking and Finance (CIBP) from Universitas Trisakti (2010) and Certified Management Accountant (CMA) Australia from Universitas Katolik Parahyangan (2009).